If you are already doing SEO or want to start, a common question is whether you should outsource your SEO efforts to a company. Control and financial concerns may make you hesitant to hire out, but outsourcing to an agency can be a much more efficient option. All too often, managers attempt to save money by doing it themselves, only to find themselves in over their heads, wasting both time and resources. That's not to say that insourcing isn't a good option for you, but if you're on the fence, here are some reasons why you should hire an SEO agency.
It will save you time.
Most business owners and managers do not have the luxury of time, especially for a strategy as time-consuming as SEO.
SEO is a never-ending process that necessitates numerous hours of research, optimization, and maintenance. When you outsource SEO to a company, you get a team of experts behind your brand, allowing you to focus on other aspects of your business. This is one of the reasons why many businesses find it appealing to hire an SEO agency; they specialize in completely managing your search marketing campaign practically 24 hours a day, seven days a week.
An agency can handle all of the time-consuming tasks associated with search engine optimization, such as:
Keyword research and a coordinated SEO strategy that focuses on your company's key performance indicators (KPIs).
Meta-data optimizations tailored to your needs
Keyword density and content optimization
Internal linking optimization on a strategic level
Making modifications to your website
Guest Posting and building backlinks.
Campaign data analysis, reporting, and data-driven adjustments
Monitoring for indexing issues and SEO performance issues
You can see all of the results, but your company won't have to worry about fitting search marketing into an already hectic schedule.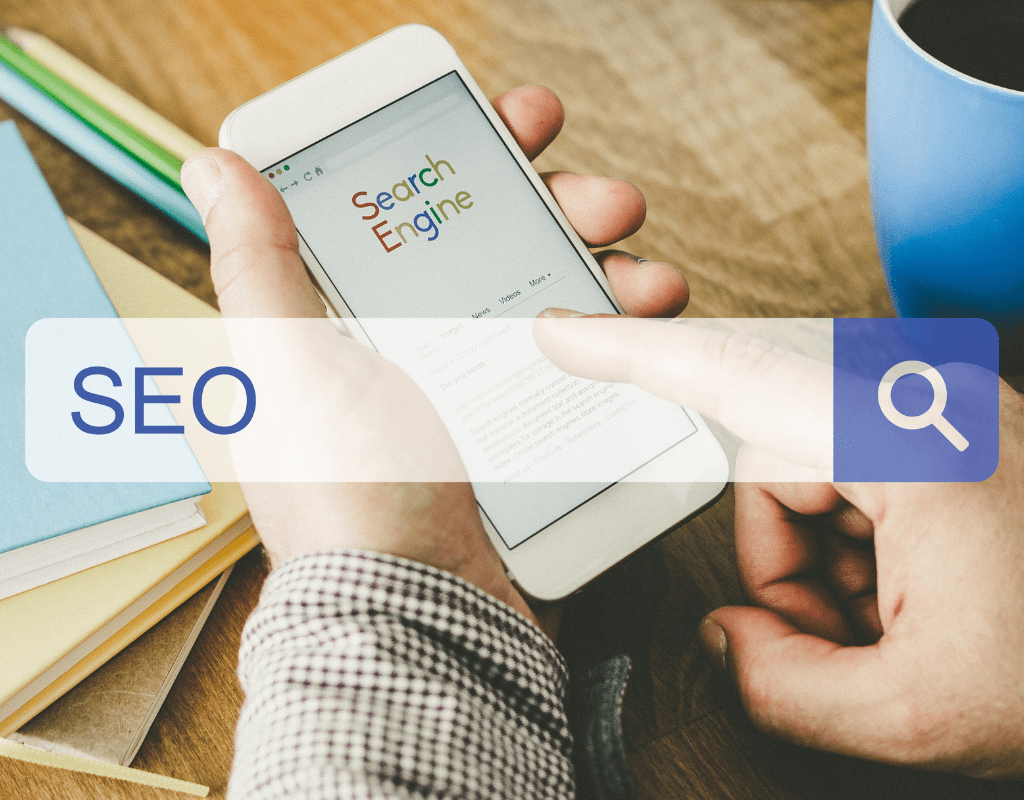 It saves you money.
To finance the salaries, software, and equipment required to build a complete team of in-house SEO professionals, a significant and ongoing investment is required. One of the advantages of hiring an SEO company is that they can provide a strong team and resources at a lower cost than it would take to maintain an in-house team.
The service fees required to pay an outside company can be a turnoff for many businesses – but the importance of SEO for business growth and its unbeatable ROI make it impossible to ignore.
According to Statista research, SEO is one of the single most effective ROI-driving marketing strategies available, with 32% of marketers worldwide claiming the highest ROI and 41% claiming a medium ROI. This means that one of the most significant advantages of hiring an SEO firm is that any costs are offset by the valuable revenue generated.
Even better, the long-term growth in brand recognition and customer loyalty that SEO provides can allow businesses to save money when attempting to achieve the same results with other strategies – such as search PPC, paid ads, commercials, and so on.
Take Advantage of Industry Knowledge
Agencies provide a diverse group of experts, such as SEO professionals, web developers, and content writers, who are prepared to handle specific situations. Every individual in an agency has a focus and excels in that area to deliver the best results to your company.
Hiring an SEO company means getting advice from experts who specialize in SEO, have years of experience, and know more than you do.
Search engines like Google and Bing are constantly releasing new updates (dozens or even hundreds per year), making it difficult for businesses to keep up. Worse, they can cause businesses to lose important traffic without even realizing it!
Here are some of the reasons why hiring an SEO agency will provide you with nothing but professional assistance:
Agency experts can keep an eye on industry news channels, forums, and competitors for information on algorithm updates and their impact on SEO rankings.
Monitor the health of your website for indexing issues, traffic drops, ranking loss, manual actions, and other issues.
Capable of diagnosing problems and determining the root causes of algorithmic penalties and drops.
Provide direction and development advice for resolving issues.
Experts have access to cutting-edge technology and key industry platforms – and they know how to make the most of them. And they spread it to your brand.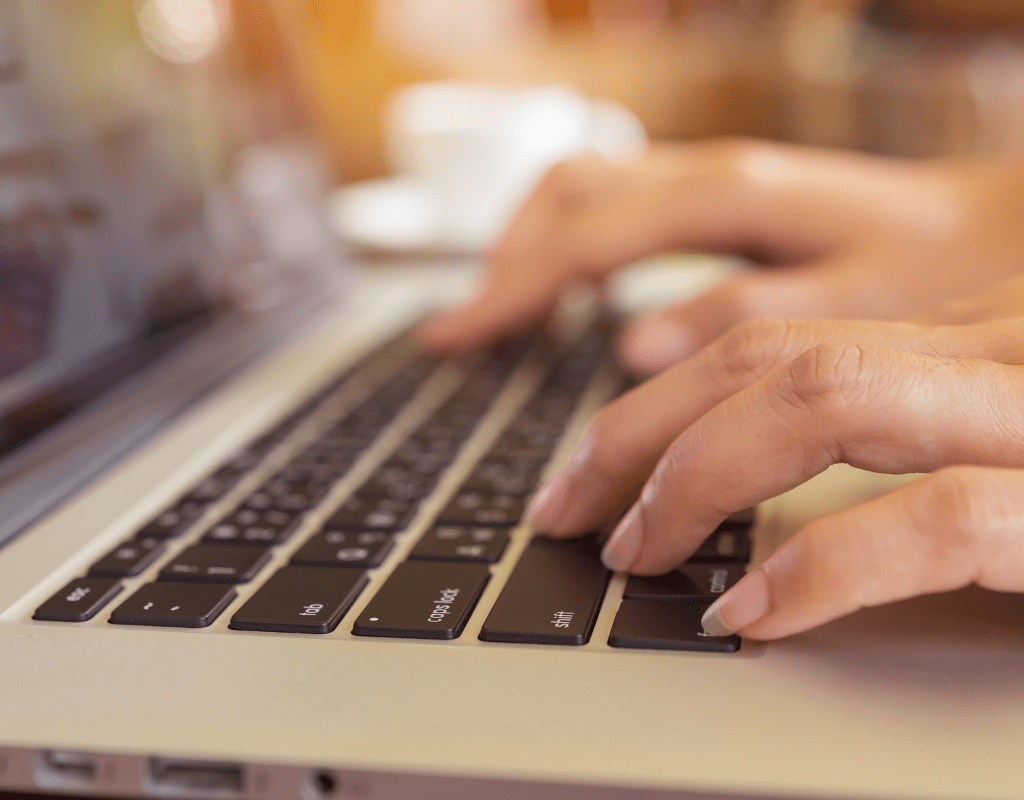 They've worked with brands similar to yours before.
SEO agencies have worked with a wide range of clients and industries and have a thorough understanding of which strategies work best. They've already gone through years of trial and error and rigorous testing across a wide range of business landscapes, so they're already ahead of the curve in terms of what will drive results.
So, why should you hire an SEO firm instead of doing it yourself? After all, who knows your company better than you do?
An agency, on the other hand, will have worked with dozens of other brands in your niche that is similar to yours. They will have assisted other businesses in rising to the top of page one of search results. And they can do it for you again. Agencies also understand how to combine your expectations with their strategies to create a fully customized campaign. For instance, they can:
Use their client SEO case studies to demonstrate tried-and-true strategies.
Rely on keyword research, competitor analysis, and effective content.
Pinpoint the KPIs and audiences that are important to you and know how to tailor SEO to them.
Create strategies for business-to-business (B2B), eCommerce, service-based marketing, software, content publishing, and other industries.
Target high-value, conversion-ready audiences at every stage of the sales funnel by focusing on "search intent."
Increased Efficiency
Agencies have a tight-knit team that can develop and implement your SEO strategy at the same time. Agencies have the team and resources to make seamless changes with SEO professionals, website technicians, and content writers on staff. Because they are constantly working on your website, updates can be made much faster, and any urgent changes can be made on the spot.
Keep up with the latest trends.
SEO is always changing. Strategies that worked last month may no longer be effective today, so staying on top of trends and algorithm changes is one of the most important aspects of SEO. SEO agencies devote time to research and trend monitoring that many businesses do not have.
Your Company's Security
SEO can be dangerous if you don't know what you're doing, as it opens the door to search penalties, spam, and hacking. One of the reasons why hiring an SEO agency makes so much sense is that SEO agencies know what to look for to avoid any negative consequences and keep your website (and rankings) safe!
Going with an SEO agency can be a great option for some businesses, but keep in mind that not all agencies are created equal. If you decide that outsourcing to an agency is the best option for you, make sure you do your homework. Be wary of any companies that offer guarantees or anything else that appears to be too good to be true (These could be red flags for a digital marketing agency).
This is where professionals can assist you.
Agencies have a dedicated team to monitor tools such as Google Search Console, Bing Webmaster Tools, Google Analytics, and others for major issues. Errors such as black-hat attacks, bad backlinks, manual actions, security vulnerabilities, and so on can cause major issues if you don't know what to look for. Another advantage of hiring an SEO company is that they can help protect your brand from negative publicity, competition, common SEO myths, and other threats.
Get Useful Data and Analytics to Help Your Business Grow Even More
The ability of SEO is to increase site traffic and drive long-term sales. But, an often-overlooked side benefit of hiring an SEO firm is the extra stuff: data!
You'll also get professional insights into the data that you can use to grow every aspect of your business.
Most brands already use statistical data to better understand their customers and grow their businesses. Most businesses already use data tools like Google Analytics to track site traffic and key performance indicators (KPIs). So, why should you hire an SEO company to handle all of this? To digest the data you require to fine-tune your overall online strategy, and they'll know exactly how to incorporate that data into the SEO campaign they run for you.
Consider the following capabilities of a digital marketing team:
Assist you in defining your ideal target customers and aligning your keyword strategy with those audiences using keyword research tools.
Determine which channel (i.e. social media, PPC, blog , etc.) are most beneficial to your business.
Understanding concepts such as "search intent" will allow you to precisely target conversion-ready searchers.
Monitor search traffic click data, impressions, and click-through rate (CTR) to determine where pages can be improved.
To determine where shoppers are most interested, read and comprehend data from Google Analytics eCommerce reports.
Isolate areas of a site that have a higher "bounce rate" and devise strategies to help prevent site exits.
Understand traffic data to identify when something is wrong and how to fix it before it's too late.
What content leads to conversions and what does not.
These are just a few of the advantages of hiring an SEO company, particularly in terms of how data-rich, agency-level analysis can help you understand your entire digital marketing strategy. Not just look.
You Increase Your Sales and Revenue
This may seem self-evident, but it bears repeating. One of the most important reasons to hire an SEO agency is to increase sales and revenue. And not just a little. A lot.
According to BrightEdge research, search engines generate 40% of all online revenue and more than 53% of all internet traffic! SEO leads have a close rate of more than 14%. They are 8X more likely to close than leads from outbound marketing strategies. Businesses that rank first on page one of search results can expect to receive more than one-third of all clicks!
These figures highlight the importance of search optimization in driving actual sales/revenue.
SEO is far too important to overlook. So important that the benefits of hiring an SEO company have become too great for many businesses to overlook. Because of the importance of SEO as a foundation for business growth, it is not worth the risk of getting this channel wrong.
Find Out More
Please contact us if you have any questions about search engine marketing agencies in general or our agency in particular.