The Corporate And Business Implications of IBM's Marketing Strategy Over The Years
For many years, IBM put the majority of its efforts into the hardware side of the computer industry. Founded in 1911, IBM initially developed electric tabulating machines. Later on, they focused on developing large mainframe computers in the 1950s and eventually PCs, servers, and related equipment by the mid-1990s as the internet began to take off. Although their product mix has evolved their competitive strategy has remained mostly consistent. Rather than being positioned as the lowest-cost provider in the market, IBM's marketing strategy has continuously pursued a high-quality differentiation strategy by offering advanced products and excellent technical service at a premium price.
To execute this strategy, the company has committed to a steady pipeline of cutting-edge technology by allocating huge amounts of resources into R&D and product development.
What Is IBM's Marketing Strategy?
IBM's marketing strategy involves substantial investments into both traditional and online advertising, as well as promotional budgets to inform potential customers about the always evolving product lines and to reinforce brand awareness. Equally as important, is their history of spending millions on recruiting, developing, and compensating one of the largest and technically competent salesforces.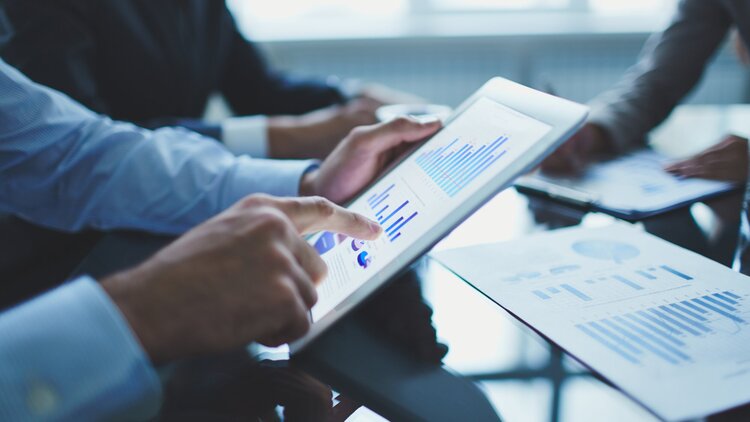 A Shift in Strategy: Technology Changes and Competitor Actions
Beginning in the mid-1990s, IBM's traditional lines of business started to face trouble, with the company's worldwide PC market share declining to 8% by 1999. Similarly, while IBM's sales of UNIX-based computer servers grew rapidly in the mid-to-late nineties, they were only able to capture a small share of the market. Even its esteemed mainframe business (which had been a high-profit/low-growth market throughout the '80s and early '90s) suffered losses due to falling prices and declining demand.
Many of these performance problems can be linked to a number of factors that softened the impact of the company's proven corporate, competitive, and marketing strategies. For instance, vast changes in technology – such as the rapid increase in PCs & Desktops, the emergence of the internet, and the adoption of computer networks – greatly contributed to the reduced demand for large mainframe computers and centralized data processing systems.
IBM's differentiation strategy became less effective as some of its product's life cycles began to mature and customer's purchasing criteria began to change. As the PC industry matured the performance differences between competing brands became less pronounced, leading customers to be more price-conscious, less technically sophisticated, and more interested in buying easy-to-use devices. As a result, IBM's premium price position was put at a disadvantage in attracting such customers.
Additionally, IBM's focus on B2B customers contributed to the organization's problem of competing in newly emerging markets for server equipment and software. Because of the firm's hesitation to pursue small start-ups during the dot-com boom, IBM left an open playing field for Sun, Cisco, and other competitors in the market.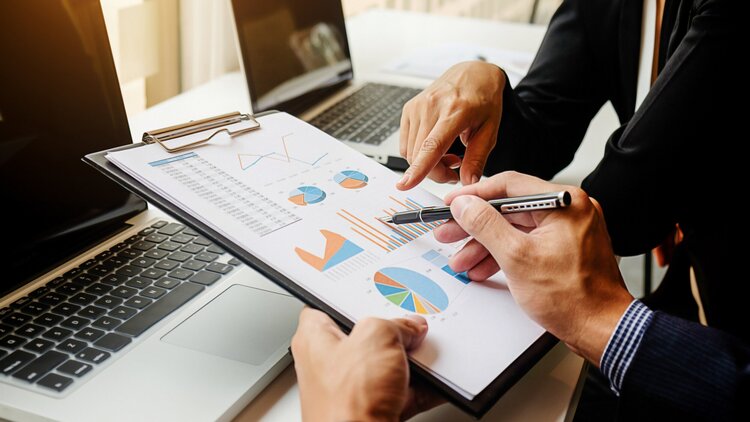 Implementation of a New Corporate Strategy
In the wake of lackluster performance and a changing environment, IBM's executive team began to adjust the corporate mission by de-emphasizing the development and manufacture of high-tech hardware while focusing on providing customers with business consulting, advanced software, and outsourcing services. In 2005, IBM sold its personal computer and x86 based server divisions to China-based Lenovo Group Ltd.
To gain leverage on the firm's existing capabilities and its long-term relationships with traditional customers, new services were concentrated on helping large enterprise organizations hook old corporate databases (often on mainframes) into new online phone systems (such as DSL) and eventually cloud-based platforms.
This new extensive strategy involved the development of "enterprise solutions on demand," which were packages of networked and modularized technology, software, and consulting services that were aimed at helping companies in numerous sectors rethink, redesign, and manage large portions of their operations. This included everything from accounting and customer services to human resources and procurement. For example, the Bank of Russia was able to reduce its transaction processing costs by 95% using an IBM-based system and software.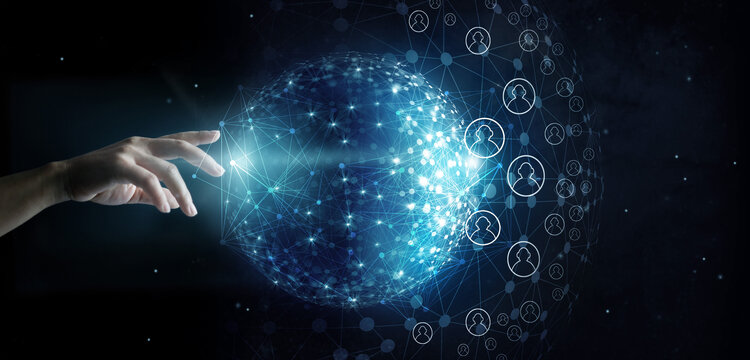 Creating New Business and Marketing Strategies for the Information Age
The new emphasis on business services and software as the primary path toward future growth also forced some changes in IBM's marketing strategy. Although the firm continues to differentiate itself from competitors by producing superior quality products at premium prices, IBM's new service business relied on several different factors such as the knowledge, experience, and expertise of its consultants. This required IBM to reorganize and allocate internal resources toward developing a superior salesforce that could provide executive-level business consulting in addition to traditional technology consulting.
Over the past decade, IBM has pivoted primarily toward the development and acquisition of software services (such as The Weather Company and Red Hat, for instance), artificial intelligence, and cloud-computing technology. In 2009, more than 70% of the 4,900 U.S. patents granted to IBM were for software and services and in 2011, IBM gained new attention worldwide for its AI program "Watson", which was exhibited on Jeopardy!
In late 2020, IBM announced that it is splitting itself into two separate public companies, with the IBM brand pursuing high-margin cloud computing and artificial intelligence, built on the foundation of the 2019 Red Hat acquisition, while the new company (dubbed "NewCo") will continue to focus on the organization's existing global technology services.