Red's Home & Garden
Cross-Network Advertising & Social Media
Increased In-Store Revenue by 98% in Q4 2021
Increased Store Visitors by 300% in first 90 Days
Increased Phone Calls by 240% in first 90 Days
PROJECT BACKGROUND
High-Volume Retail with Low-Volume eCommerce
Red's Home & Garden is a retail store and greenhouse carrying numerous categories of interior and exterior home and garden products. Their inventory includes indoor and outdoor plants, hardscaping, landscaping, and home decor items. 
Business Challenge: Red's Home & Garden lacked the technical knowledge to establish paid advertising to fully optimize their inbound website traffic. Additionally, they didn't have the time required to effectively carry out a social media strategy. 
Industry: Consumer Products
Category: Home & Garden
Company Size: 20+
Location: Asheville, NC, United States
PROJECT GOALS
Marketing & Business Objectives
Proecho Solutions worked with Red's Home & Garden to better understand the current market and target demographic during a Discovery & Strategic Planning Phase. As a result, landing pages were optimized, and Facebook, Instagram, Google Search, and Google Display advertisements were launched, alongside integrated social media campaigns.
CUSTOMIZED MARKETING STRATEGY
Evaluating Critical Factors and Laying Out a Plan for Success
In order to build a complete and effective marketing strategy, it was important to examine the current state of Red's Home & Garden's internet presence. This assessment included their brand's advantages and disadvantages, as well as content enhancement opportunities and the competitive environment.


By evaluating Red's Home & Garden's social media accounts, keyword potentials, target audience, and more, we uncovered areas for improvement, opportunities to create additional traffic, and a deeper understanding of Red's Home & Garden as a whole.


Within the first 60 days, Proecho Solutions was able to increase phone calls and store visits. Red's Home & Garden gained a greater understanding of not just who to target, but also how to improve their current web presence, by developing a sound social media and advertising plan for the future.
Google Search and Google Display Ads for Driving Sales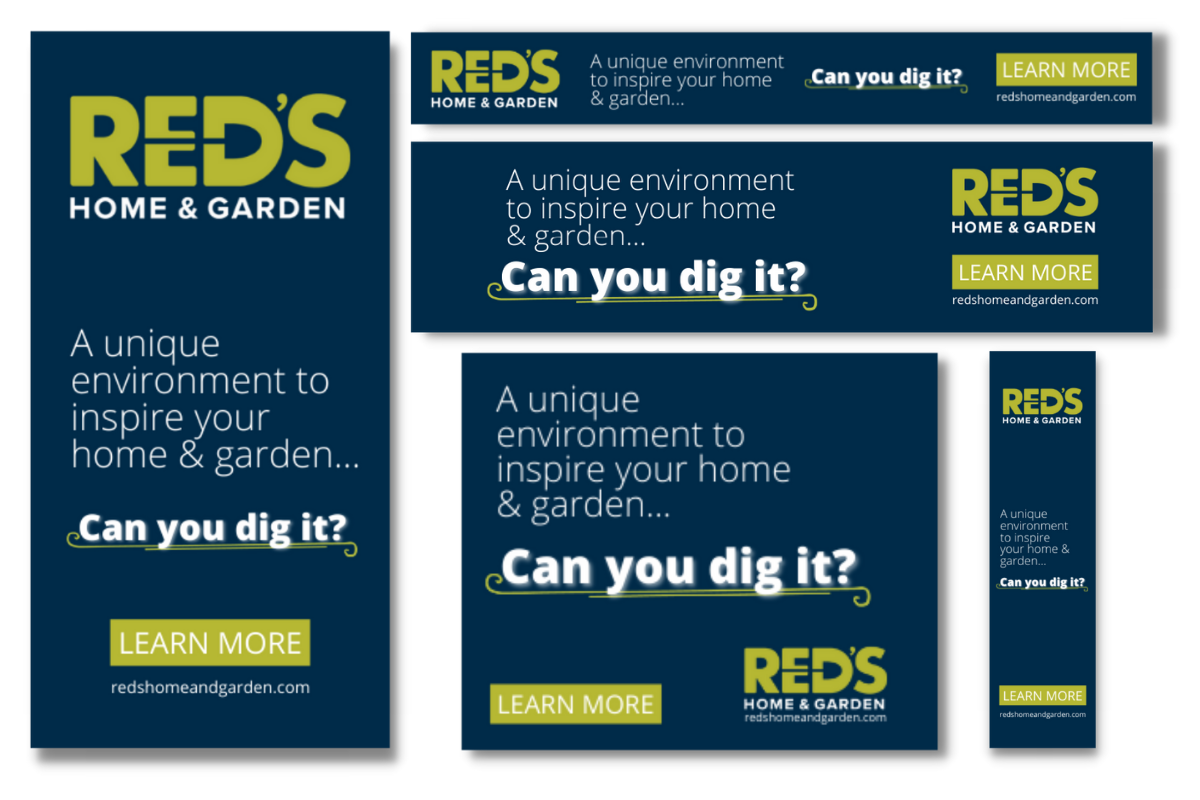 Red's Home & Garden needed a strategy for utilizing paid advertising channels such as Facebook, Instagram, Google Search, and Google Display advertisements to increase traffic to their website.


By integrating target keywords and utilizing copy that resonated with their target audience, Proecho Solutions deployed advertisements to attract quality traffic generating 250 new store visitors and an estimated $18K boost in revenue within the first 60 days.

 

When segmenting the target audience, it was also vital to examine demographics and physchographics, which included Red's target audience's regions, ages, vocations, and interests, in order to maximize ROI. Red's Home & Garden was able to fulfill their marketing goals thanks to this, as well as optimized content and a great ad design.
Get marketing solutions that help grow your business and save you time and money.
NOW THAT'S MARKETING THAT WORKS